Description
PRODUCT DESCRIPTION
1-STEP PAINT CORRECTION.
1-STEP CERAMIC COATING.
NSP Z1 removes swirls and scratches to reveal a stunning finish while applying a durable, 1+ year ceramic nanocoating.
Composite microsphere abrasive sizes cut, buff and finish all in the same step
Produces Brilliant Finish
Stunning shine is made even more brilliant with ceramic coating applied during correction
Fast Results, Less Product
Concentrated formula removes defects in fewer passes and with less product
Applies 1+ year ceramic nanocoating as defects are eliminated from the finish
Z1 IN ACTION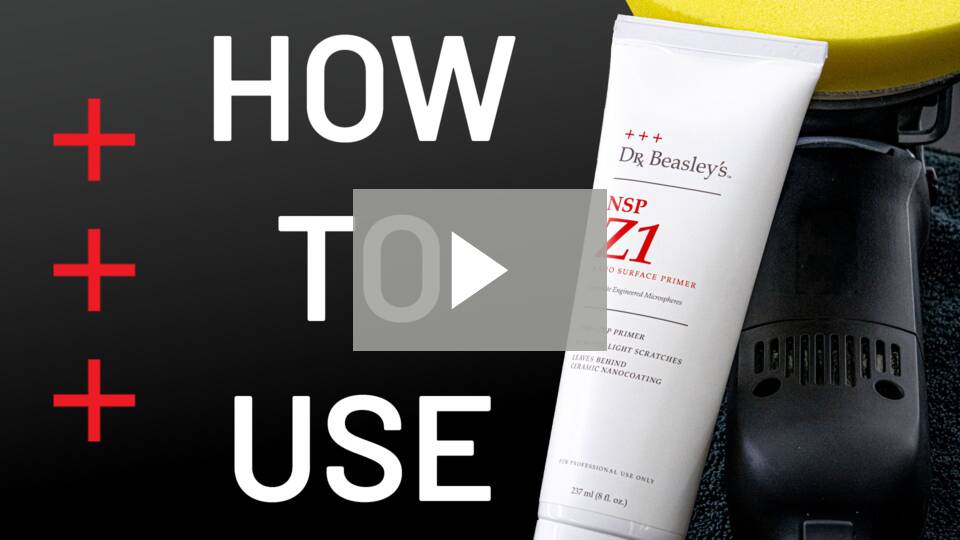 One-Step Nano Surface Primer | NSP Z1
For best results, conduct a thorough decontamination prior to application. Wash with Premium Body Wash, chemically decontaminate with Total Decon and mechanically decontaminate with a clay bar and Clay Spray.
Starting with a panel or small area, conduct 5-8 section passes using a foam pad and machine buffer at a medium speed with minimal pressure.
Wipe away with a clean microfiber towel and visually inspect paint with a powerful light to observe results.
Repeat steps 2-3 on each panel or small area until all paintwork has been buffed to desired results.
AFTER-CARE: To ensure durability, wash every 2 weeks with Ceramic Body Wash and rejuvenate every 3 months with AdvanceCoat: Gloss. With proper after-care, NSP Z1 protection can last a year or more on even a daily driver.
SKU: nspz1-08